The Top 5 Lessons From CART's 2019 Entrepreneurship Expo
Our founder, Richard Sargent, had the opportunity to give back to his former high school today. See his post below.
I had the honor of coming to CART's 2019 entrepreneurship expo. My former teacher Brett Rosander who's still teaching and changing lives has asked me to be an advisor this school year for their marketing lab.
I'm blown away at the opportunity that these students have with the projects they can engage with at school. Back now 15+ years ago, we learned how to do a billboard and radio ad for a name brand company. Starting your own business was viewed as a project.
I've listed the top 5 lessons learned from the entrepreneurship expo.
The Top 5 Lessons
1) Be engaging!
– What's the one question you can ask to determine if the visitors are your target market? Even though I might not be your target market, I might buy for your target market as a gift for my wife or daughter. "It's the perfect gift."
– Don't let your table an expo or trade show be a barrier between you and your customer, be in front of it conversing with your audience. The table is an asset with supporting information.
2)"Yes, we're on Instagram."
Don't say you're going to attract target market in Instagram and not have an actionable strategy.
– There's a difference of having a profile and being active on your profile
– I shared with them a strategy by Gary Vaynerchuk on how to be more action (The $1.80 strategy)
– FULL DISCLOSURE = Our Instagram page is there, but not as active yet… It was not our primary strategy for attracting our clients. Go ahead… #RoastMe 🙂
3) Show the Transformation of the Before and After using your product/service.
– What's my day and life look like without your product? What will change once I use your product/service?
– Do you have any social proof (reviews/testimonials) of people that are using it now and how they feel?
– Help me to understand what it looks like to use your product. Put me in the shows of a customer. Walk me through the story of my life to see where would I use it. Use the Walt Disney version of helping me imagine using it.
4) There should be NO Difference between this product being a school project or a passion project.
– It was apparent which students got behind what their offering and who could care less.
– I understand it, I'm tough on the students, but I'm grateful for Brett, Genie, and Bruce (My CART teachers) who didn't care if it was a project. They applied it to real life and taught me a valuable lesson. If you treat every project with REAL effort, then that will be transferrable for when you find your passion.
5) Soft Skills in Business are an essential skill that you can learn and improve.
– Your product will succeed or fail based on how well you can market and sell it.
– If you can't convey the value, don't expect anyone else to do it for you. You must have full ownership over that.
– We deal with our clients who don't understand the reason WHY people use them versus their competition.
– You must Define and Refine this!
Here are the action items from the items above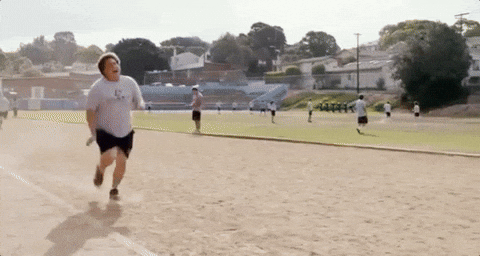 – Test your first question that you would ask a client. Does it resonate with your audience? Test multiple first questions. I want you to get 100 No's… Don't be scared. Once you know who your target audience is and you ask them that first engaging question, everything else becomes 100% easier.
– Use a strategy for driving awareness to your business and make sure to execute on it DAILY! Don't set it and forget it!
– Qualify and segment your audience as fast as possible. Are they your target audience? Do they purchase for your target audience? This will allow you to personalize the story and put them in the shoes of the customer.
– Don't give an excuse or reason on why you're falling short on reaching your goals. Give a plan or idea that you're actively pursuing. I've heard business owners tell me 100 reasons why something doesn't work and not one reason why it will work. Yes, we do prove them wrong on some sorts and some times we find out their strategy needed a slight pivot to be successful. They just never put enough effort into finding that success.
– Learn to talk to people. Your passion for your product or service will be conveyed through your voice. When that happens, a video will be influential in your business!
The items above can be applied to almost every small business owner when it comes to their business.
I look forward to hearing your thoughts on the items above.
WANT TO KNOW WHY YOUR WEBSITE ISN'T GETTING AWESOME RESULTS?